John Parker Motorcycles was founded in 1973 in Southend, Essex. It's a well known and loved local brand, so we were very excited to be asked to update the brand with a new logo and website!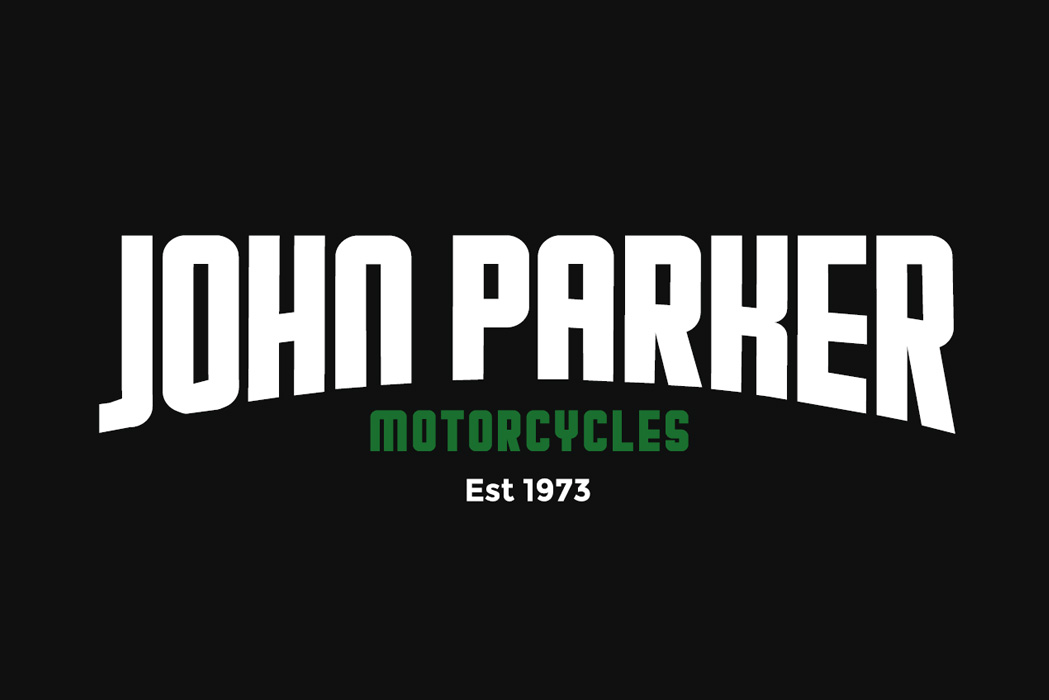 The brief was to create a modern 'funky' looking logo with a vintage, retro twist that looked back to the classic motorcycle logos of the early 20th century.
Once the branding was complete with moved on to create a new website that showcased the new brand, and also worked to sell the companies motorcycle products and services. We developed an e-commerce shop and added pages to promote the MOT, workshop and servicing aspects of the business.
An SEO campaign followed to help boost the Google search ranking of the website.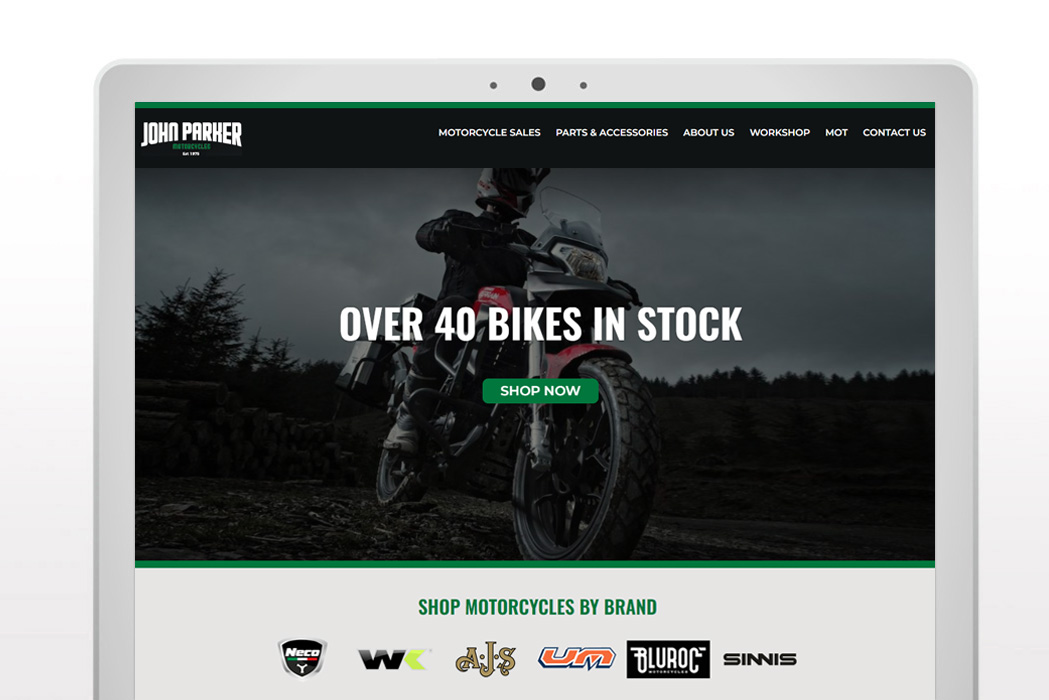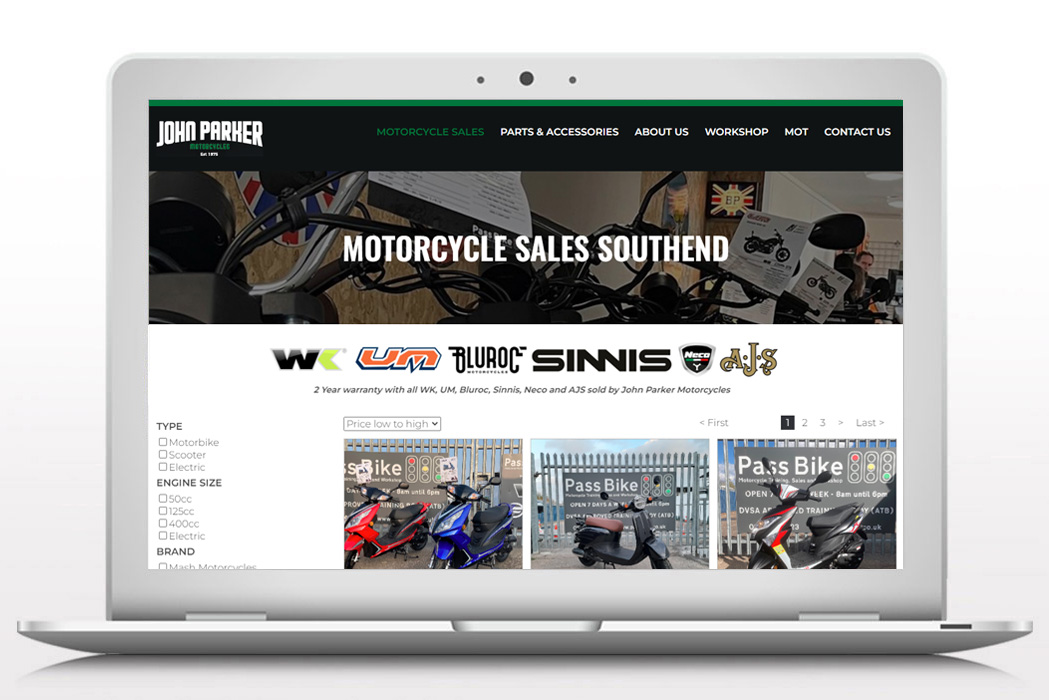 You can see the finished website by visiting: www.johnparkermotorcycles.co.uk
Get in Touch
Contact us today to find out more about our services and how we can help your business.