About Phuse Media
With over 20 years experience in the design industry our design team have the knowledge to ensure we deliver you a solution that meets all your business needs.
Phuse are an award winning web design agency based in Leigh-on-Sea near Southend in Essex. Founded in 2006 Phuse has quickly established an extensive and broad client base of high profile clients including BT, Tate Online, Braintree Council, Leigh on Sea Town Council and Hilton Hotels
With over 13 years as an established agency and a design team with 23 years experience in the industry; we offer a uniquely creative combination of design and development that can be tailored for almost any project requirement.

Our aim is to offer a one-to-one development process that involves the client as much as possible.
A number of projects that Phuse has played a lead role in have won or been nominated for major awards, including a Webby Award, a Cannes Golden Lion and Bafta nominations.
Our Team
Phuse was founded by Matt Gates and Alastair Johnson in 2006, they lead a comprehensive team of proffessional web designers and developers, print designers, SEO experts and marketing specialists.

Matt Gates

/ Creative Director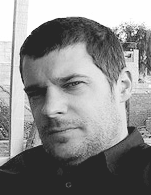 Matt has over 16 years experience in the web design industry and a further 5 years experience as graphic/print designer. He moved into the web design sphere in the late 1990's and has worked with a number of large companies and media agencies including; Euro RSCG, Craik Jones and BT. In 2005 Matt set up Phuse Media with Alastair Johnson. While at Phuse some of the projects that Matt has played a key creative role in have won, or been nominated for, a number of awards including a Cannes Golden Lion and Webby and Bafta nominations.

Alastair Johnson

/ Technical Director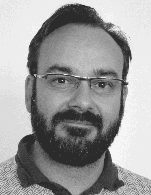 In addition to Al's core skills as a web developer he also has a strong creative background and a high level of development expertise, including many complex data driven projects for clients of the highest level. His experience goes back to the early days of the internet, building his first commercial site in 1994. Prior to founding Phuse in 2005 Al worked for a number of high profile clients including Showtime and Sony where he developed sites for acts such as Apollo 440, Il Divo and the Manic Street Preachers. Al is passionate about developing web system that empower the user and has developed a number of innovative online systems including; content management and E-commerce systems, booking and auction systems as well as high end Flash components.
What our clients say about us


Read our reviews on Google and TrustPilot