A project Phuse we completed a few months back; a new website for the Essex Bi-Fold Door Company, has recently been upgraded with several content updates designed to help improve the website's Search Engine Optimisation or SEO for short.
We added a news and comment section to the site to help diversify the content and provide subsidiary information to their core products and services. Articles directly promoting new products and product updates, have been mixed with help and tips articles designed to help provide a broad range of content to website visitors and help catch users searching for related content via Google.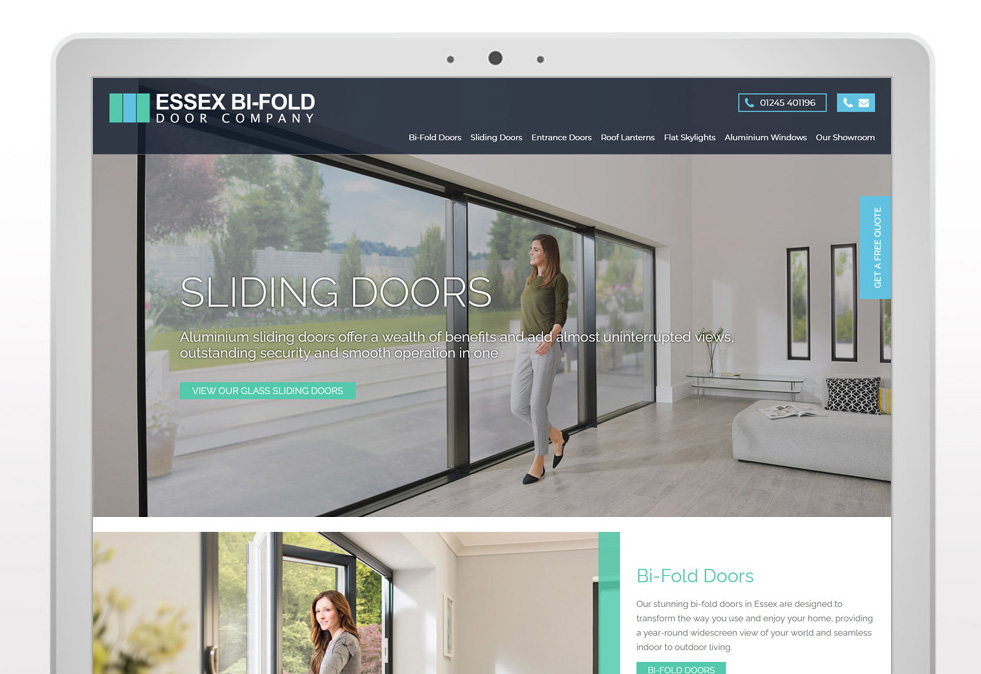 Adding a News Feature
The news articles are disseminated around the site by a tagging engine allowing the news articles to appear on relevant pages; for example, news items tagged 'aluminium windows' will appear on the aluminium windows page as well as the home and main news page.
Landing Pages

We also created a number of landing pages to target some of the main keywords but location specific; for example, 'Bi-Fold Doors Colchester'. These pages are designed to catch customers searching via Google for these specific terms and pull them in, 'landing' them on the page, hence the term 'landing page'. This is great way to boost your site and have a presence in other areas away from where your business is based.
Check out the page here: https://www.essexbifold.com/bi-fold-doors-colchester The page is as nicely designed as the rest of the site, has loads of content and most importantly all the content is unique to this page.
Get in Touch

All the content was created in-house by our expert SEO copywriter. If your site needs and SEO boost then drop us a line on 01702 482011 or click here to get in touch.