Recently completed bespoke website development for Dovetail Architects; a large architectural firm based in Brentwood, Essex.
Phuse designed and built a new website which includes a projects/portfolio section. The website allows the client to add new projects and update existing projects through the website CMS administration.
The quick and intuitive portfolio interface allows the website to be used as a marketing tool during meetings to showcase Dovetail's architectural services to prospective clients.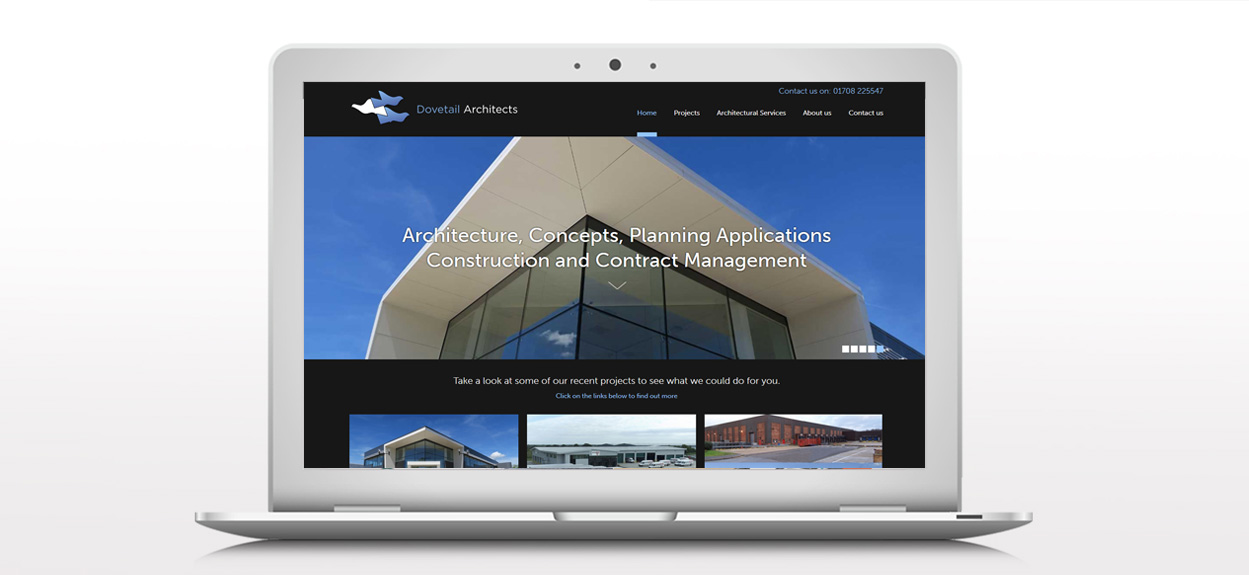 Dovetail Architects home page view and below the project detail page view.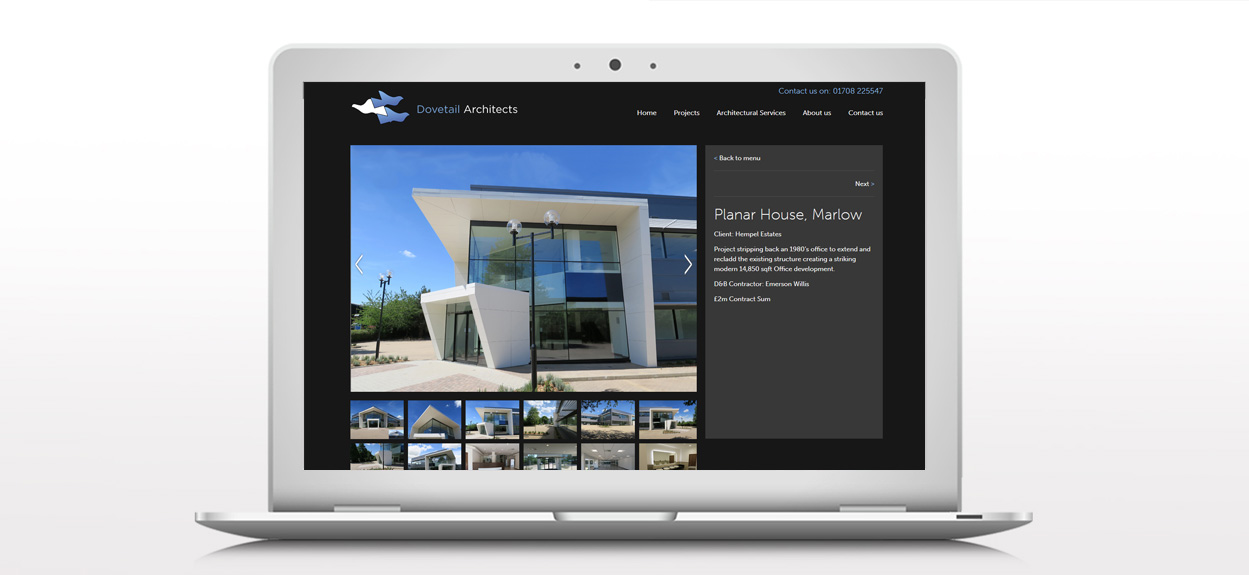 Visit the Dovetail Architects website here.
To see more of our web design projects visit our portfolio section. You can call us on 01702 482011 or send us an email enquiry by clicking here.