We have recently completed a new logo, website and brochure for REACH.
REACH stands for Recovery, Empowerment, Achievement, Community and Hope; they provide self-help courses through the Southend based mental health charity Trust Links.
The logo has been designed to be sympathetic to Trust Links brand but also remains a standalone identity.
The website features a bespoke enrolment form and is fully responsive.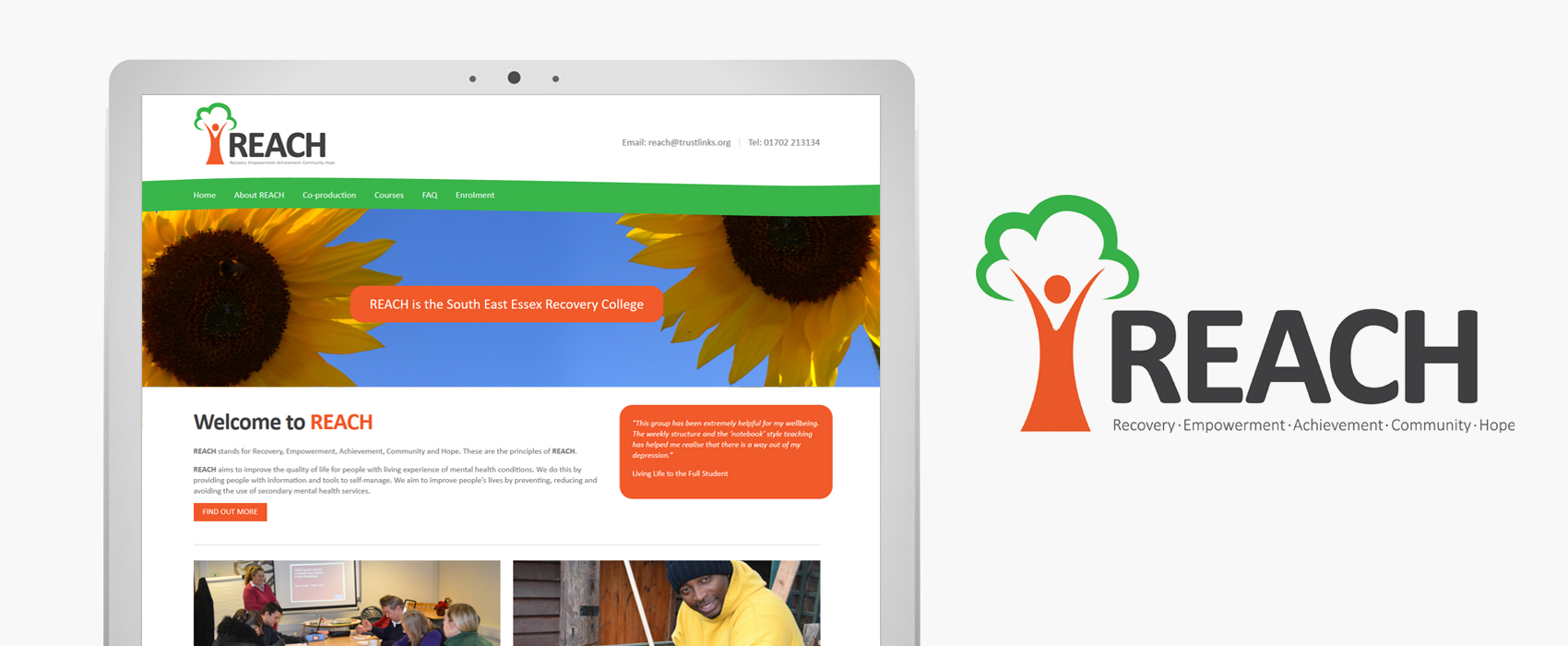 We also designed a 14 page A5 prospectus brochure.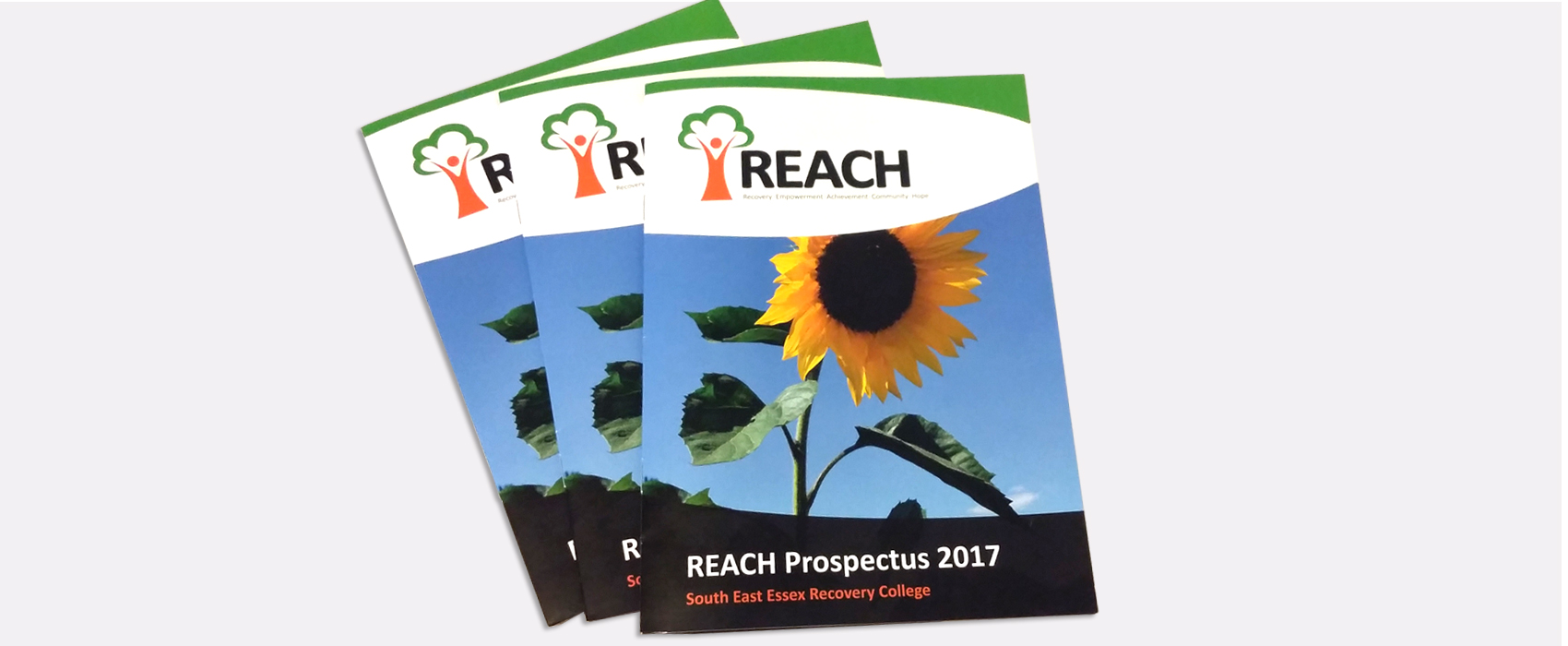 You can visit the completed website here: reach.trustlinks.org.You can also view the Trust Links website and branding page in our portfolio.
Find out more about the our logo design and branding services by visiting our portfolio pages.